Ok not excuse, no reason for not updating this. Just on the lazy side maybe?
After this weekend and the second wedding reception I have done DJ work, i thought I should at least put something. I have been working hard at improving my caricatures and have made reservations for the National Caricature Network Convention in Raliegh North Carolina, later this year.
I always like to add photos, you know one picture is worth a thousand words. The first photo is one of a fawn that was along side of the road.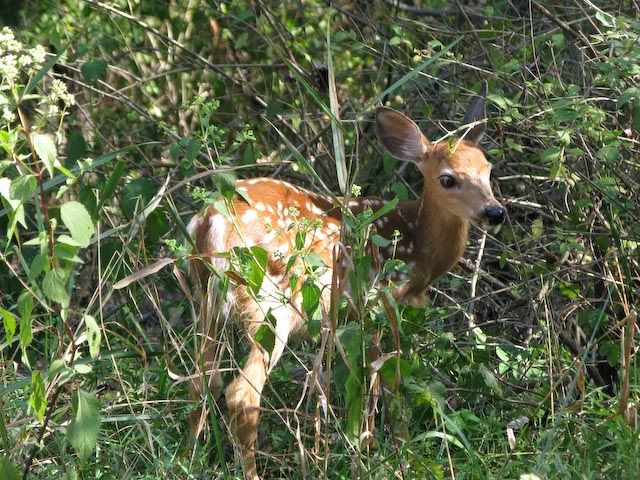 This little guy had a twin along side, but I was not fast enough to capture it.
I took only a few pictures a the weddings from the last two week and threw them into a slide show.
I will add more later. Thanks for looking